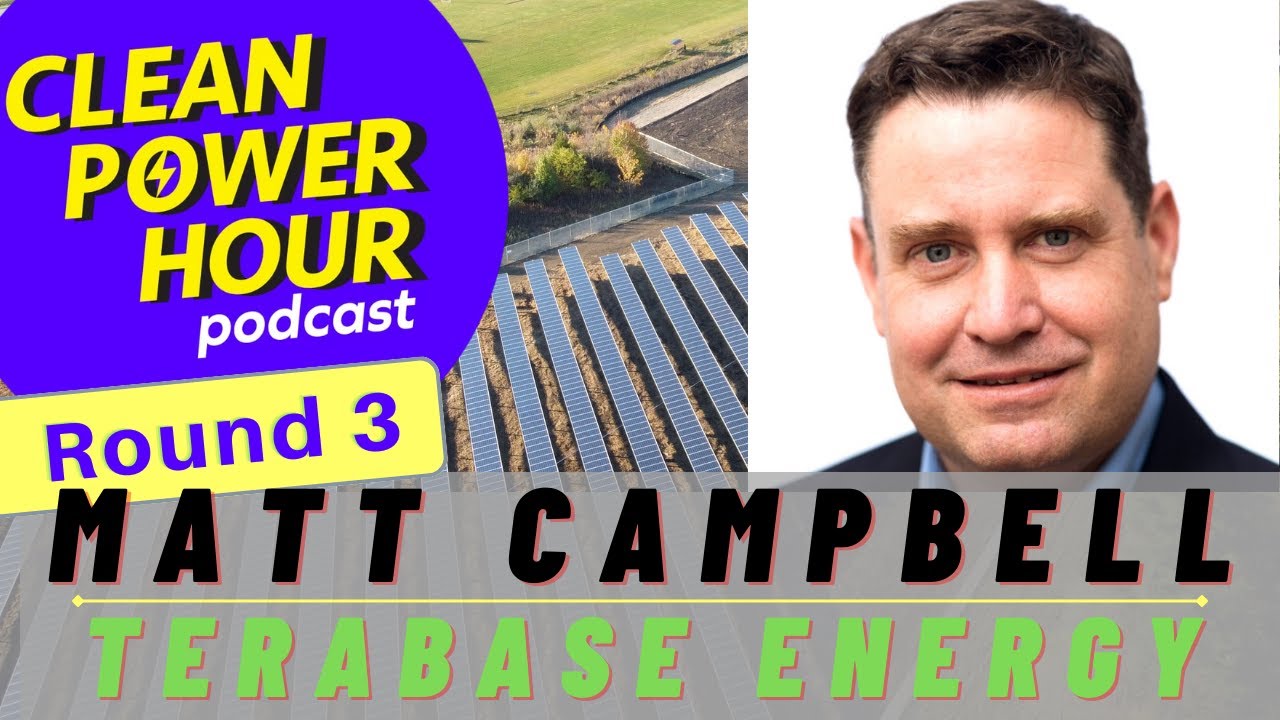 Terabase Energy CEO Matt Campbell joins Tim Montague on the Clean Power Hour to discuss Terabase's groundbreaking construction automation system, featuring a unique blend of physical robots and digital technology.
Discover how Terabase's "pop-up factory" is transforming solar construction by eliminating heavy lifting and reducing worker injuries. Robots take charge of unloading and moving panels, while skilled workers focus on finer assembly tasks. The result? A remarkable 25-50% boost in productivity, with a recent pilot installing a staggering 1300 panels in just one day, all thanks to the power of automation.
Key Takeaways
What is Terabase Energy's innovative construction automation system?
How does Terabase Energy's "pop-up factory" reduce worker injuries?
What benefits does the automation provide?
What does the digital tracking platform offer for construction management?
What are Terabase Energy's plans for the future, and how does their innovation impact the solar industry?
Listen to the podcast on Apple, Spotify, or your favorite app or watch the video below.
---